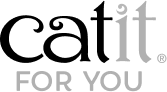 Welcome to the Catit community!
Discover our purrtacular benefits, contests, blogs, product information & registration, and much more!
Subscribe meow to receive sneak peeks of new products and get the chance to try them out, PLUS save 10% off your first order with us!
Check your welcome email for your exclusive member's discount code!
Sign up to newsletter
Shop benefits & events
Shop

Visit the shop and discover our cat-tastic range of Catit products.

Shop Meow
Product help & registration
Help & Advice

Get your Catit product up and running in no time with these ultra-handy guides!

View Our Guides

Product registration

Register your product for customer service, promotions and more!

Register Your Product

Customer Support

Do you have a question about Catit products? Get in touch! Get In Touch

Get In Touch